East Boldon Schools PTA Registered Charity No. 1143889
About us
East Boldon Schools PTA is a registered charity (no 1143889) that raises money to support East Boldon Infant School and East Boldon Junior School.
The PTA is run by trustees who, along with fellow parents and school staff, organise various fundraising events throughout the school year.
Some events are inclusive of both schools and some are particular to each school.
The money raised is combined and then allocated between the three schools proportionate to pupil numbers. A cheque is presented to each of the headteachers at the Annual General Meeting (AGM) which is held in the Autumn term.
The Head Teacher of each school has authority to decide how their allocation will be spent. Typically the money is used to buy resources which are valuable to support the children's learning.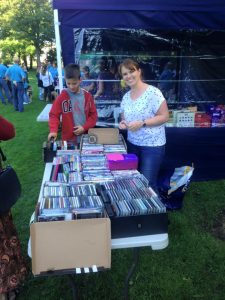 In addition to the AGM the PTA hold a meeting each term to review and plan future events. These are usually held midweek in the early evening in the upstairs function room of The Grey Horse pub in East Boldon. Each meeting tends to last around an hour and a half and is attended by trustees and staff representatives from each school. Parents are warmly invited to come along and get involved. There is never any pressure on anyone to commit to anything, but if you do feel that you can help in any capacity then we'd love to meet you. This could be helping from home for those constrained by childcare e.g. inputting Christmas Card orders or sorting tickets out for discos. It could be helping plan and organise events as well as helping at an event or helping tidy up afterwards. After all, many hands make light work!
https://m.facebook.com/EastBoldonPTA/
The minutes of the latest meeting are available here.
Spring Fayre
The Spring Fayre was a huge success, raising over £4100 for our schools. Well done and thank you everyone!
Events
Our calendar of events looks a little like this.  We do continually review our events and are very open to new ideas – especially from anyone who can get involved in turning an idea into reality.
Autumn term
*PTA Tombola Stall at Grange Park Funday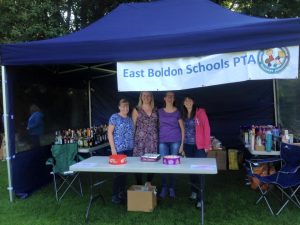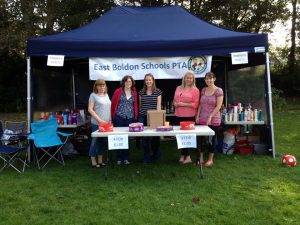 *Infant and Junior school discos
*Christmas Cards/ mugs/ tea towels designed by the children
*PTA branded Christmas Pudding sales
*Webb Ivory Catalogue order
Spring Term
Quiz night, Friday 17th February at 7pm.  East Boldon Cricket Club. Adults only please.
*Infant and Junior school discos
*Mothers Day Coffee Morning
*Raffle
Summer Term
*Infant and Junior school discos
*Self portrait tea towel (infants)
*Summer picnic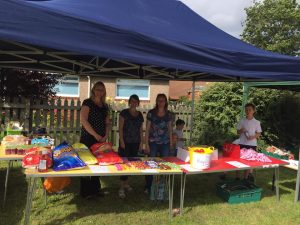 *Summer funday (nursery)
Forthcoming Events 2016/17
Quiz Night,
Junior School Disco, Thursday 2nd March 2017 at 5pm
Non-uniform Day, Friday 10th March 2017. Donations of bottles, toiletries and confectionary please.
Mother's Day Coffee Morning, Saturday 25th March 2017 at 10:00am.
PTA Committee (also known as Trustees)
The Committee is  made up of a number of parent volunteers who have been nominated by fellow Committee members.
The PTA Committee are responsible for making key decisions to do with the running of the PTA.   We have a responsibility to ensure that we are open and transparent in the way that money is raised, spent and distributed and that this is all accounted for properly.
Income and Expenses to 31st Aug 2016
If anyone would like to share any ideas for fundraising, or know more about what we do please feel free to approach any one of us.  We'd love to chat with you.
Chair: Helen Elliott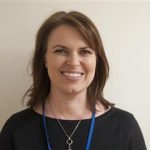 My sons Luke and Alex are pupils at the Junior school. I've been involved in the PTA for a number of years now and was nominated as Chair last Autumn.   I thoroughly enjoy helping organise our events and there's never a dull moment. Whether doing a mad trolley dash around Asda for picnic supplies, having a giggle crawling round the school hall floor ticketing up Tombola prizes or the heartwarming experience of watching the children in their party clothes counting out money for sweets at the Junior school disco, I enjoy every single event and look forward to finding out how much we've raised at each one to benefit our children's education.
Vice Chair: Kerstein Morgan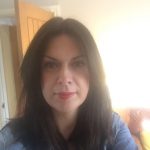 I have 3 children, my eldest is in the Juniors, middle one in Reception and my youngest will be starting Helen Gibson in September. I have always tried to do little bits here and there to help the PTA as I know how valuable the funds raised are to our schools. In September I attended my first meeting and much to my surprise came out as Vice Chair. The PTA is a fantastic way of putting a little back into our schools and having fun doing it along the way.
Treasurer: Danielle Kirkbride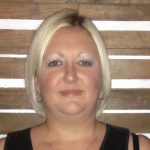 I have 3 sons, Finley aged 7 and a pupil at the Junior School, Quinn aged 4 and Shay 10 months. I've been connected to the PTA for 4 and a half years now and became Treasurer in Autumn 2015.
I'm not as visibly hands on as some of the other PTA members however I do a lot behind the scenes with regards to the finances such as organising floats and banking the proceeds of our successful events.
I love being a part of the PTA, feeling like I've helped contribute to raising money for the schools to help all of our children. I've met some fabulous people and made some great new friends as well as having fun at the various events.
Secretary: Sue Burton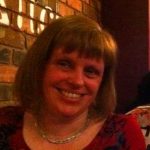 I currently have 1 son, Daniel, in the Junior School and my oldest son, Matthew, left the Juniors last year to go to Whitburn.  I have been part of the PTA since Matthew started Nursery in 2008.  I initially started out helping at events as I wanted to give something back to the schools by helping to raise much needed funds. I became Secretary of the PTA in 2013.  In my role as Co-Secretary I organise the PTA meetings, create and arrange for the PTA letters to go out on Parentmail etc.  I am usually involved in organising most of the events and assist at them.
I really enjoy being part of the PTA.  I have made new friends, had lots of fun and had many laughs whilst working with a great committed team.
Secretary: Carolyn Hawthorne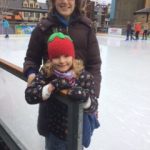 My daughter Helena is currently at the Junior School and her younger sister Charlotte is in her last year at the Infants. I also have an older son, John, now at Whitburn. I began helping with PTA events years ago; folding tombola tickets & baking cakes to sell at events. My favourite jobs are planning the craft stall for the Mother's Day Coffee Morning & decorating Santa's Grotto. I currently share the Secretary role with Sue, though I mostly just take the Minutes and she does all the real work!
Trustee: Claire Wipat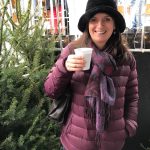 I've been involved with the PTA for the last 7 years. I stepped down as chair in October and previous to that I was co secretary. My son is now at Whitburn but I have a daughter at the Junior School, in year 5.  I work 4 days a week in clinical research for the NHS.
I really enjoy being part of the PTA, it has been great to get involved with fundraising. I've made some great friends and what I don't know about running a tombola just isn't worth knowing!
Trustee: Lindsey Rennie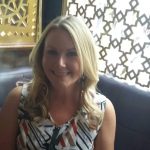 I have been a member of the PTA since 2014 when my daughter started the Infant school, we'd recently moved to East Boldon and I was keen to become part of the community and my children's school lives, so I joined! My daughter is now in Year 2 and my son is in Reception. Being a full time working mum, I love how flexible the PTA is and that no matter how small the amount of time I can offer is, it helps to make a difference and the PTA is always very grateful.
Head Teacher comments:
Here at East Boldon Junior School we are very grateful for the support and funds received from the PTA.
I joined the PTA when I started work here in 2017 and have watched them work tirelessly to provide a huge range of events for the children and their families to enjoy, while raising much needed funds for East Boldon schools.
Most recently PTA funds have helped to pay for the whole school to visit the pantomime at The Customs House, buy a class set of ipads, laptops and desk-top computers for the Computing Suite, 15 sets of Lego Wedo and new disco equipment.
Thank you and good luck with future fund-raising events!
Mr Shenton – Headteacher of East Boldon Junior School
Our PTA work incredibly hard across the year to organise events and fundraising opportunities. The monies raised are shared between our three schools and is welcome income for us to often purchase items or to make changes in school to benefit our children that may often take us a while to save for!
Last year we used the money to purchase some C Touch Interactive screens in our Key Stage 1 classrooms. This year we are looking to develop our yard area. We are working with the children to look at how we can improve our areas…we have already purchased some lovely new character bins and are looking to develop our murals across our walls and add a little bit more 'green' areas within the yard space.
We are incredibly grateful for the donations given each year and will keep you up to date with each development.
Miss L Holt – Headteacher of East Boldon Infant School
PTA Christmas Fair and Santa's Grotto 2016
The annual Christmas Fair was held in the Infant School. and was very well attended. The children and their families had great fun while raising £1545 for our schools.  Thank you all very much!
Autumn Term Disco
Once again the disco was very well attended and the children had a fantastic time. A huge profit was made from the sale of tickets, sweets and novelty rings. A huge thank you to DJ Windle and all of the parents and staff who organised and supported the event. The next disco will be in March 2017.
Spring Term Disco
Another fabulous event, enjoyed by all who attended. Thank you.
Minutes of the Committee Meeting – Spring 2017