To all of our wonderful community,
We are so very proud of the progress that we have made as a school community.
Ofsted have visited us and written a report for you all to read. As a team of children, staff, parents/carers and governors, we should all feel a sense of pride, togetherness and joy.
The report is very positive – that was the feeling from everyone throughout the process. Parents told inspectors how supported they feel; children shared their love and passion of our school and staff stated that they feel valued – they all work incredibly hard and care so much.
I hope you enjoy it as much as I do (refresh the page if it doesn't appear below):
Onwards and upwards!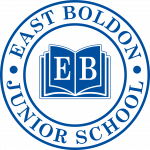 Tim Shenton
Head Teacher
East Boldon Junior School